Billed as the first complete rethink of the farrowing ark for many years, the Aardvark Farrowing Hut, designed by Rattlerow Farms and manufactured by Contented Products, was named the winner of the Pig World New Product Award at the 2016 Pig & Poultry Fair.
The new design, which is constructed from recycled polyethylene, is fully insulated, has a larger floor area and a 360-degree piglet safety zone thanks to its round design. There's also temperature control built in, and fold-up a fender with integral water tank and creep trough.
The huts are stackable and have a weather protection door and are said to be visually les intrusive that conventional farrowing huts. At £550 each, they are competitvely priced too.
Judges Stephen Wingfield and Richard Bows of AHDB Pork said the new huts ticked all the right welfare boxes with regard to piglet safely and comfort, and met legislative reuqirements to provide water to piglets too.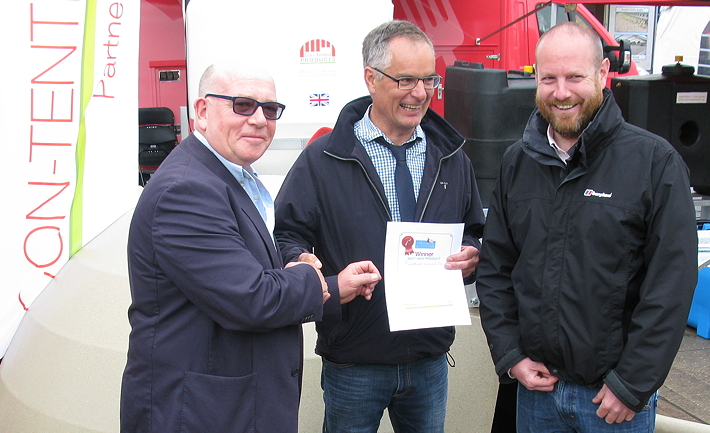 Two products were highly commended by the judges, the first of which was the IDAL generation 2 needle-free injection gun from MSD Animal Health. As well as the improved delivery gun, the company now offers vaccines for PRRS, M Hyo and PCV that can be given via the IDAL system.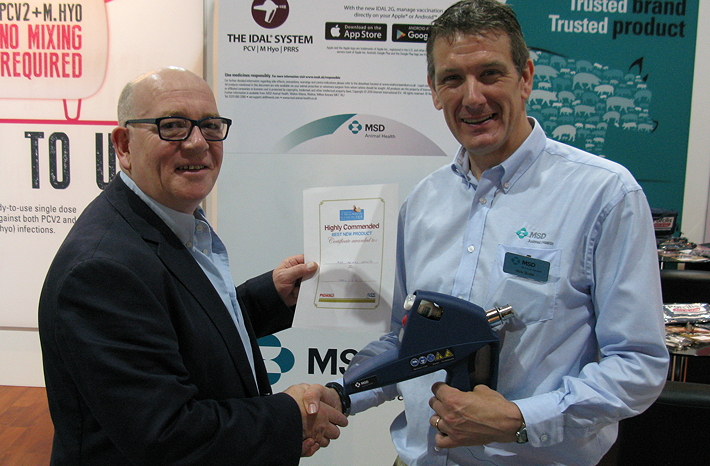 Also Highly Commended was the Optisort system from Hölscher+Leuschner. This is A finishing pig management system for feeding, selecting and sorting pigs based on imaging technology.
It has the ability to select pigs by weight and quality such as carcase shape of ham, loin, shoulder, % lean meat, or a combination of weight and conformation. Using the system it's possible to achieve delivery of very uniform pigs within a pre-selected narrow weight – 95% within 5kg weight spread and
matched to the abattoir specifications.
Precise management information can also be calculated including daily weight gain and even daily feed intake and FCR when linked to the Hölscher+Leuschner feeding system.