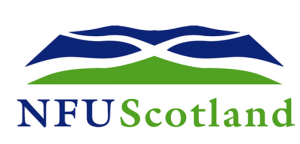 The importance of planning ahead for straw and feed supplies by farmers and crofters is the focus of a new NFU Scotland campaign launched today.
The 12-week campaign, which comes at a time when high prices and low availability of straw is affecting pig producers, encourages both buyers and growers of straw and feed to think about what they need, not only in the short-term but further down the line to mitigate against any issues.
The campaign sets out three key messages:
Plan ahead – know what you need; where you are getting it from; and if you're a grower where your market is;
Be flexible – look at your alternatives and have a back-up plan; and
Collaborate – speak to those around you and have a chat about any opportunities to reduce costs, such as joint buying or making farm-to-farm arrangements/deals.
NFU Scotland president Andrew McCornick said: "We have such a fantastic agricultural industry in Scotland but every day we are being challenged to make it work and to adapt to conditions. Each farm is different, and each farmer has different needs.
"All sectors have suffered from unusual weather over the past year. Last autumn and this spring it was un-relenting rain and the late cold snap. Now, it is the prolonged dry spell, which we are far less used to, that has caught many out."
He added: "At a time when many are watching budgets, we have launched this campaign to get livestock producers thinking about how they will overcome shortages of feed and bedding, and growers about what is best for their businesses too. That thought process needs to be flexible and businesses should consider what could be done collectively.
"With weather patterns changing from what we have been used to in the past, planning ahead will be key to successfully coping with the challenges ahead. It doesn't matter what sector you're in and what pressures you are facing you must make time to plan flexibly and as far ahead as possible."