The worthy finalists for the 2020 National Pig Awards, which will be held virtually this year in November, have been revealed.  
This year's awards attracted record entries, despite all the uncertainty caused by COVID-19. As always the 14 categories are intended to reward excellence in pig production, management, stockmanship, training, marketing, innovation, the allied industries and pedigree breeding, as well as championing young producers and vets.
YOU CAN SEE ALL THE FINALISTS HERE
Stewart Houston, who chairs the panel of judges, said the number and quality of entries highlighted the determination of the industry 'to get on with the job' and keep pushing the boundaries, even during this difficult time.
"The standard of entries has been very high, giving our busy judges a hard time choosing the finalists. Producers have embraced the concept that entering for the awards is good for their staff and their business."
All finalists will be profiled in a special awards supplement in the November issue of Pig World and there will be a full write-up of all the winners in the December issue.
The winners of the prestigious David Black and Chris Brant Awards will also be revealed at the virtual event.
The event
The seventh version of the awards will be live streamed at 4pm on Monday, November 16.
It will be necessary to register to view the awards. You can register now at the National Pig Awards website: https://www.nationalpigawards.co.uk/virtual-awards-registration/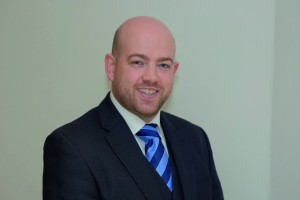 Simon Lewis, group managing director of Lewis Business Media, the publisher of Pig World, said the decision to make this year's awards virtual was made in response to the Government guidelines and advice surrounding the coronavirus pandemic.
Mr Lewis said: "While we are obviously disappointed that we will not be able to bring the industry together in person, we are excited to be able to deliver the National Pig Awards in a different format, on November 16.
"The fact that we cannot bring everybody together in person to celebrate the best of the British pig industry does not in any way diminish the achievements of the finalists and those chosen by out illustrious judges as winners.
"They are the champions and pioneers of the British pig industry and the 2020 National Pig Awards will continue to showcase their achievements for others to follow."