The FAO Food Price Index declined for the third consecutive month in August, down 1% month-on-month. The drop was mainly the result of falling sugar and important cereals prices. Despite this, the index continues to trend above year-earlier levels.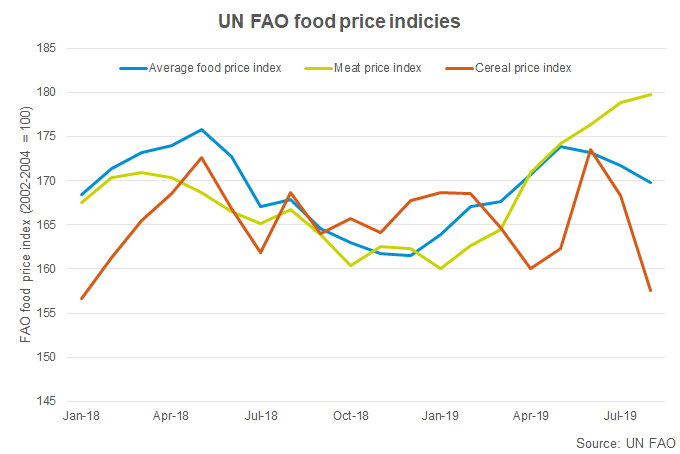 However, the meat price index rose almost 1% on the month to continue on a gentle upwards climb. Increasing pig meat prices are the driving force behind rises. Meanwhile, beef prices declined, reflecting weakening currency in many of the major exporting countries.
AHDB analyst Rebecca Oborne said: "Looking more domestically, the ASDA income tracker reports that family spending power in the UK increased year-on-year during the second quarter of 2019. However, during Q2, UK GDP contracted, and depending on how Brexit plays out, discretionary income could take a hit.