The 2018 National Pig Awards are open for entries. Now in their fifth year, there are 12 categories for judges to deliberate over, ahead of the awards ceremony in London on November 19. Cash prizes are up for grabs, too: £2,500 for the Producer of the Year and £500 each for Stockman, Young Pig Farmer and Trainee of the Year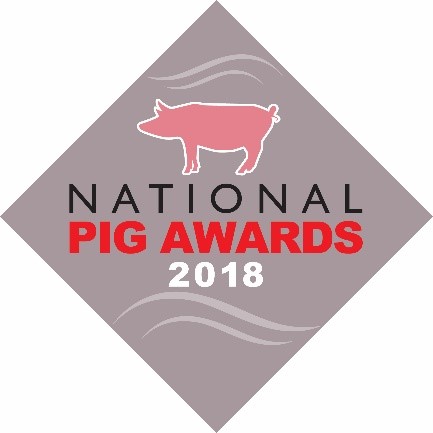 PRODUCER OF THE YEAR
INDOOR PRODUCER OF THE YEAR
OUTDOOR PRODUCER OF THE YEAR
These categories will require a written entry to include evidence, both documented and photographic, including records for production and cost of production (conception and farrowing rates, numbers born, weaned and sold per sow, DLGW and FCR). Judges will also be looking for examples of herd health planning and biosecurity, including new investment in buildings and equipment; staff motivation and training; and any other initiatives, such as marketing activity and farm shops.
FINISHER OF THE YEAR
This award is based on key performance data, including growth rates and FCR. The judges will also consider the proportion of pigs sent that are within the weight range (the box) and grading. In addition, other general welfare and scientific information will be taken into account.
UNIT MANAGER OF THE YEAR
Entries for this category can be nominated by the owner or by the employee. If the latter, a reference from the owner will be required. Judges will be looking for evidence of how the manager has driven the business forward, as well as excellence in motivating staff and hitting targets.
INNOVATION OF THE YEAR
To win this award, a farm or farm business must demonstrate any initiative, new idea or business development concept that has come to fruition in the last 12 months and is demonstrably new in your business. It can encompass site development, investment, a business scheme or anything that is new and has paid dividends.
YOUNG VET OF THE YEAR (NEW)
The relationship between vet and pig producer has never been more crucial, and this new award will recognise vets' often unheralded contribution, while emphasising the importance of attracting graduate vets to the industry. To qualify, the vet must be under 40 and have been qualified for fewer than 10 years.
PRODUCER RETAILER OF THE YEAR
This award is to encourage and reward marketing efforts by producers that are employed to increase sales and establish brands. It encompasses brand development, selling through multiple retailers and farm shops.
HERD PRODUCTIVITY OF THE YEAR (INDOOR AND OUTDOOR)
This category recognises the importance of improving herd productivity for indoor and outdoor herds – it is a data-based award given to businesses that can demonstrate improvement in pigs per sow per year.
TRAINEE OF THE YEAR
This award is open to all British pig unit personnel who can show how training is benefiting both their career and livestock performance on their unit. This should be supported by unit performance data.
YOUNG PIG FARMER OF THE YEAR
Entrants must be aged 40 or younger on November 4, 2018. Your written entry must include details of the following: involvement in the business, demonstration of new initiatives and examples of commitment to the industry.
STOCKMAN OF THE YEAR
Entries for this category can be nominated by the employing farmer or the employee. Judges will be looking for evidence of commitment to the job, any innovations or similar that the stockman has been responsible for, evidence of 'going the extra mile' and what this has achieved.
PEDIGREE BREEDER OF THE YEAR
Open to all breeders of pedigree pigs, this award is judged by experts against a range of criteria. These include number of pigs sold to other breeders, performance at county shows, key breeding statistics and processes to prevent inbreeding.
SPECIAL ACHIEVEMENT (NEW)
Examples of achievements the judges are looking for in this new award include significant reductions in antibiotic usage and energy or a significant improvement in environmental impact. To qualify, the achievement must have been accomplished between January 2017 and May 2018.
WHAT YOU NEED TO KNOW:
Entries can be submitted at www.nationalpigawards.co.uk. The entry deadline: Friday, June 29, 2018. For further information, contact Elle at [email protected] or call 01883 777026.