AHDB Pork has announced its new strategy director for pork will be Angela Christison, former head of global business development for Genus.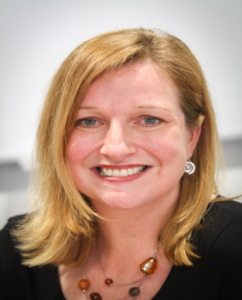 She will replace Mick Sloyan, who will step down from the role in June after 40 years in the industry, joining AHDB on April 2 to ensure there is a handover period.
Ms Christison will support the work of the AHDB Pork Sector Board, delivering the strategy and supporting the sector in its post Brexit drive to become 'fit for the future'.
Selected from a shortlist of four people, Ms Christison trained at Seale Hayne College, in Plymouth, before joining joining global livestock breeding company Genus in 1998 as resources director, based in the UK, a post she held until 2002. She then moved to the US to take up the role of business development director, a role she held for a further four years.
Since 2006, she has been an independent business consultant and trainer, owning a company called Catalyst Coaching, focusing on areas like change management, strategy and team building.
AHDB Pork chairman Mike Sheldon said he was 'absolutely delighted' that Angela will be joining AHDB. He said she showed an 'excellent understanding of the issues facing the pig industry during the interview process'.
"The pork sector needed someone who thinks strategically on behalf of the industry, with international experience and a track record in managing change. Angela has experience in bringing people together to create coherent teams and understands the meat industry up and down the supply chain.
"She is a great communicator not to mention a decent human being! We can't wait to introduce Angela to as many people in the pork sector as possible."
On the retirement of Mr Sloyan, he added: "I have personally depended on Mick as an inexhaustible fountain of expertise, wisdom and advice, and I know that I am not the only one. Mick will be with us until June, but in the meantime I would like to thank him for everything he has done for our industry, for AHDB and for all his many friends."
NPA chief executive Zoe Davies said: "This is really good news for AHDB Pork and the team. They have appointed a high calibre person to take on Mick's mantle and the NPA is pleased for them and we are very much looking forward to working with Angela.
"Mick will leave some very big shoes to fill but Angela has an excellent track record and her appointment is good news for the pig industry."