Farmers could be rewarded for producing pigs with intact and bite-free tails, under plans announced by Michael Gove to incentivise better welfare on farms.
The Defra Secretary unveiled plans to 'offer payments to farmers delivering higher welfare outcomes' under a post-Brexit farm policy for England at the recent NFU conference.
"We already have a high baseline for animal health standards, which we will continue to enforce. However, we could also support industry-led initiatives to improve these standards, especially in cases where animal welfare remains at the legislative minimum," he said.
He explained these could include pilot schemes offering payments for delivering higher welfare outcomes or for pioneering trial approaches and technologies to improve animal welfare that are not yet industry standard, 'paving the way for wider dissemination of those breakthroughs'.
Farming Minister George Eustice expanded on the how the policy might work in practice. He told Pig World that payments could be targeted at welfare outcomes, including rewards for avoiding tail docking and tail biting.
He said the Government had been influenced in its thinking by organisations like Compassion in World Farming and the RSPCA about 'how you could have some kind of tiered system, with incentive payments for higher animal welfare systems'. 
"It is an interesting idea. Conceptually, I think it's the same as paying for public goods like the environment," he said.
Intact tails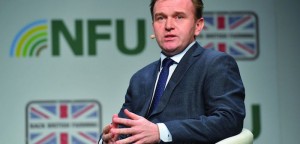 Mr Eustice revealed the Government is looking at linking rewards, in part at least, to welfare outcomes, in recognition that production system alone cannot determine the welfare of an animal.
"There are systems around the world where they pay a premium for pigs that have been on a free-range system and have got tails intact," he said. "We know that, probably, when it comes to pigs, the best indicator of high welfare is if they have not been tail-docked and their tails are not damaged.
"The same would apply in poultry where feather cover on birds can be a good indicator of the system and whether that system has been done well. Even with free-range systems, there are people who do it well and people who don't.
"It could be a range of things – it could be grant support to help pig producers invest in straw barns to finish their pigs in – there is growing consumer demand for that type of product, anyway. It could be incentive payments in abattoirs or even modest payments for signing up to UKAS-accredited schemes like RSPCA Assured."
But while one part of Government leads the drive to raise UK farm welfare standards after we leave the EU, other parts seek ambitious new trade deals beyond the EU. MPs, the outgoing and future NFU presidents and delegates repeatedly urged Mr Gove to ensure the Government doesn't allow cheap, lower standard imports into the country.
Mr Gove was adamant: "We should not and will not lower environmental or animal welfare standards as part of any new trade deals. Indeed, together, we should aim higher."
Asked how this could be achieved, given the significant differences in global production standards, for example, Mr Eustice insisted Parliament would not allow any deal that undermined the UK's high standards.
He acknowledged that there has been a 'divergence' between UK and US food production over the past 30 years, but suggested deals could cover 'only certain types of products produced to certain standards'.
Citing the rise in natural, 'non-hormone', and organic beef in the US, he said: "The US is keen to learn from us and they see growing consumer interest in types of production that we could live with.
"And, despite claims to the contrary, case law is very clear that you can insert animal welfare in trade deals under WTO rules."