Cranswick's profits leapt by 26% to in excess of £130 million on the back of 'exceptionally robust demand' across all product categories during the latest financial year.
The Hull-based pig and poultry business saw strong revenue growth £1.9 billion, up 13.9% or 12.1% like for like, in the year to March 27, 2021, as demand was boosted by the dramatic transformation in consumer purchasing habits during the pandemic.
Adjusted group profit before tax rose from 102.3m in 2019/20 to £132.5m in 2020/21, a 26.1% increase.
This is a continuation of years of uninterrupted growth that, in the last financial year, resulted in a further increase in earnings per share and a 16% increase in the dividend for investors, marking 31 years of unbroken dividend growth.
In a year dominated by COVID-19 and Brexit, when some parts of the supply chain have struggled to make ends meet, Cranswick has thrived, supporting its customers by, it said, 'delivering excellent service levels to ensure full availability of our products both in store and through the fast growing online channel'.
It said it has received a strong contribution from its new Eye poultry facility with further capacity and enhanced capability added during Q4, while its new £20m premium cooked bacon facility now fully operational.
Work is also underway on a new £25m breaded poultry facility in Hull, which will be operational in 2023.
Total capital expenditure across the group amounted to £72m during the financial year.
The company announced that a further bonus of £400 is to be paid to 'each of our colleagues' at the end of June, in addition to the £500 bonus paid to site-based staff during the year, 'to recognise their valued contribution throughout the COVID-19 pandemic'.
It said the Brexit transition was 'successfully managed with minimal disruption'.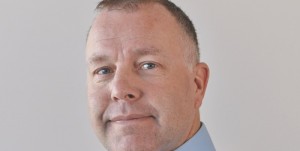 Adam Couch, Cranswick's chief executive officer, said: "We have delivered strong growth and made further strategic progress in a year of unparalleled challenge and complexity.
"We have supported our customers by delivering excellent service levels to ensure full availability of our products both in store and through the fast growing online channel."
"Our outstanding performance would not have been possible without the incredible support of our colleagues across the business and I thank them for their continued commitment and dedication.
"The safety and wellbeing of our colleagues remains our priority.  Our thoughts are with the families of those colleagues we lost during the year and with all colleagues and their loved ones affected by COVID-19, who we continue to support in these most difficult times."
He added that the company has made further progress in driving through its groupwide 'Second Nature' sustainability strategy during the year.
Cranwick highlighted its sustainability successes, including:
Retaining its Tier One status in the global Business Benchmark on Farm Animal Welfare for the fifth consecutive year
Three sites achieved carbon neutral certification during the year with six more gaining the accreditation since year end
A commitment made to achieving net zero by 2040 and setting a Science-Based Target in line with efforts to limit global warming.
Mr Couch added: "We have made a very positive start to the new financial year and, whilst there is still a degree of uncertainty about how the future will unfold, I am confident that the strengths of our business, which include its diverse and long-standing customer base, breadth and quality of products and channels, robust financial position and industry leading infrastructure will support the further development of Cranswick in the current financial year and over the longer term."
Financial highlights
| | | | | |
| --- | --- | --- | --- | --- |
|   | 2021 | 2020 | Change(Reported) | Change(Like-for-like†) |
|   |   |   |   | |
| Revenue | £1,898.4m | £1,667.2m | +13.9% | +12.1% |
| Adjusted Group operating profit | £132.5m | £105.1m | +26.1% |   |
| Adjusted Group operating margin | 7.0% | 6.3% | +68bps |   |
| Adjusted profit before tax | £129.7m | £102.3m | +26.8% |   |
| Adjusted earnings per share | 199.3p | 156.4p | +27.4% |   |
| Net cash from operating activities | £181.4m | £117.0m | +55.0% | |
| |   | | | |
Statutory profit before tax 10.4% higher at £114.8m (2020: £104.0m)
Statutory earnings per share up 10.9% to 176.4p (2020: 159.1p)
Full year dividend increased by 15.9% to 70.0p (2020: 60.4p); 31 years of unbroken dividend growth
Return on capital employed of 17.2% (2020: 16.2%), helped by a full year contribution from Eye poultry facility
Net debt reduced by 37.1% to £92.4m, including IFRS 16: 'Leases' (2020: £146.9m)
Robust balance sheet with £200m of bank facilities providing over £170m of headroom.