EU weaner prices have followed the typical pattern for the time of year and gained strength in the first quarter of 2019. During the week ending March 31, the EU weaner reference price stood at €49.03/head, just above the five year average price but almost €3 below the same week last year.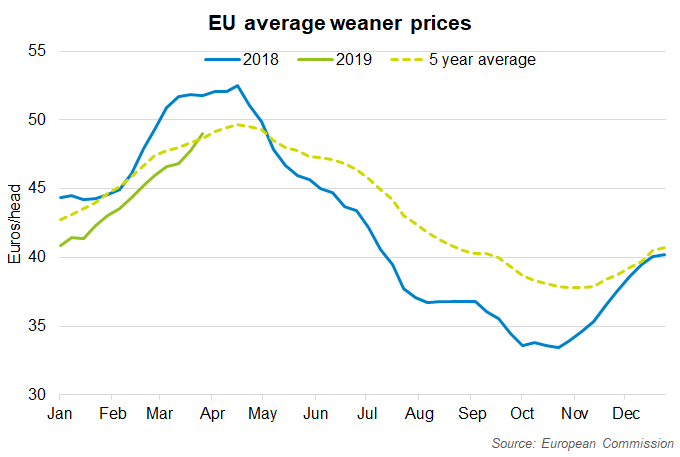 AHDB analyst Rebecca Oborne said: "This upwards momentum is in contrast to average EU finished pig prices, which have been relatively flat so far this year, and possibly reflect optimism in future pig prices. The Chinese African Swine Fever situation colours almost every meat market at the moment, and the country is likely to provide an increasingly important outlet for European pork for some time."
In the major pork producing countries, a mix of trends were recorded. In Germany, the discount in this year's price compared to last year is €1.70, narrower than the EU average. The weaner price in Italy is still €28.25 lower than a year ago. In Spain, prices have been particularly strong and are now around their year earlier level.