This week's Pig Marketing Summary, from Thames Valley Cambac, reported that the change in month focussed the minds of producers and processors alike.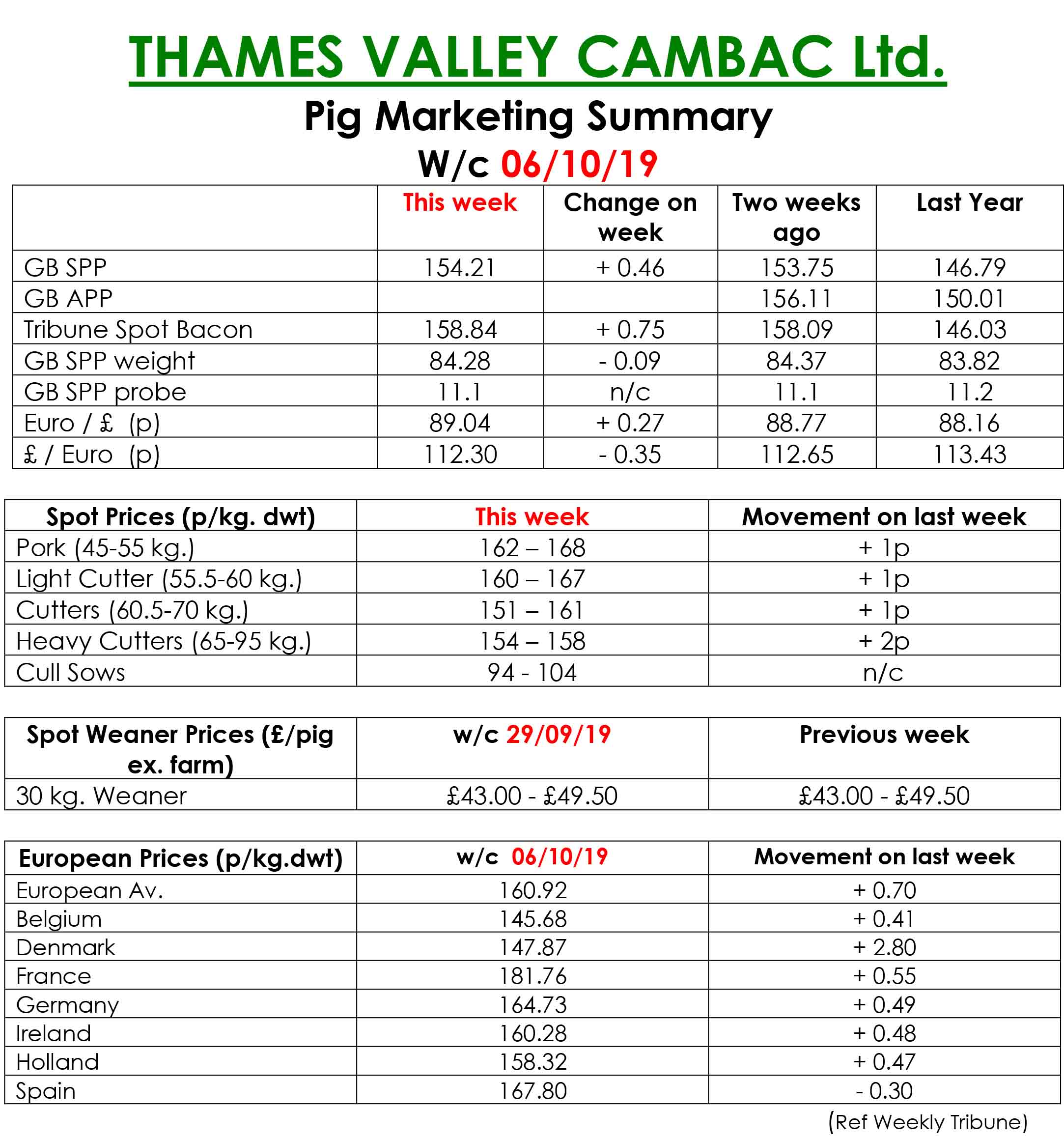 Demand remained somewhat steady with some reports indicating the lack of available cold store space was curtailing the ability to process more. Supply improved a touch, with good growth being reported in many instances.
Prices increased again with some weekly contract contributions up another 2p. The fresh meat market improved again with many outlets enquiring about extras. The cull sow market was similar, reflecting a more stable continental trade.
In Europe, Denmark was the only significant riser, up 2.7 euro cents. Price quotes in sterling were enhanced however by a stronger Euro that ended the week up 0.27p at 89.04p. In other news, the WTO ruled this week in favour of the USA against the EU linked to claimed illegal subsidies to Airbus.
This allowed the USA to apply tariff on EU products. It has imposed a 25% tariff on agricultural products which includes pigmeat. The USA is a small but important market for UK pigmeat.
The Weaner Marketing Summary, for week commencing September 29, reported that the market remained steady with little demand outside regular movements. The prices announced by the AHDB saw no quote for a 30kg store pig and the weighted average for a 7kg weaner rise by 39p to £39.75p.