A combination of increased retail sales during lockdown and soaring Far East exports have driven a further 31% increase in Cranswick's profits in the first half of the current financial year.
The Hull-based company saw its revenue grow by £162 million to £931.6m, a 21% increase (17% like-for-like), in the 26 weeks to September 26. Adjusted profit before tax for the period was up 30.8% on the corresponding period last year to £60.7m.
Cranswick's finances were already in a healthy state following recent years of steady growth and, despite the disruption caused by the virus to some of its plants, it has benefited in revenue terms from the switch in consumer buying habits caused by COVID-19, alongside continuing strong export growth.
Like-for-like fresh pork revenue, which accounts for 31% of total revenue, increased by 6.9% reflecting strong retail and export demand, partially offset by lower wholesale volumes, as more product was diverted into the group's internal supply chain.
Convenience revenue, including cooked meats and continental products, representing 39% of revenue,  increased by 21.5% reflecting strong consumer demand with more meals eaten within the home.
Gourmet products, comprising sausage, bacon and Ppastry, representing 15% of revenue, increased by 15.1% in the period with strong growth across all product categories.
With total exports accounting for 10% of revenue, already strong Far East export sales were 24.8% ahead of the same period last year, with China, as it fills the gap left by its African swine fever outbreak, continuing to drive export demand. The situation was 'strengthened' by China's ban on German exports, following the discovery of ASF there, Cranswick said in its interim financial report.
"We remain acutely aware of the impact an outbreak of ASF would have on the UK pig industry and its ability to continue exporting," it added.
The strong export growth was achieved despite the suspension of its Ballymena plant's export licence to China, following a COVID-19 outbreak that forced the plant to close for two weeks from late-August. More recently, after the reporting period end, production at its Watton site, in Norfolk, was 'briefly disrupted' following confirmation of a number of positive cases, again forcing the voluntary suspension of exports to China.
"Given the diversity of sites across the Group, we have been able to manage this disruption to minimise the impact on our customers and to protect the welfare of our colleagues and our livestock. We are hopeful of recommencing exports to China from our Ballymena site shortly and from our Watton site in the near future," the company said.
Cranswick stressed that 'new safer ways of working have evolved and as we have learnt more about the pandemic' and said it continues to make 'substantial investment in both physical protection measures at our sites and support services to ensure the physical and mental wellbeing of our colleagues'. It spent 8.2m during the period implementing these measures together and paying a £500 bonus to site-based workers.
It continues to invest 'at pace to add capacity, capability and improve efficiency', spending £35m across its farming operations and production facilities during the period, while poultry revenue grew by 35%.
The company also continues to prepare for the end of the EU Transition Period at the end of this year, but warned the continued uncertainty of the nature of our departure from the EU drives 'the risk of the risk of volatility with the group's supply chains and uncertainty within its customer base'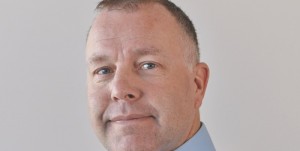 Adam Couch, Cranswick's Chief Executive Officer said: "I am incredibly proud of our colleagues who have performed so brilliantly in responding to the extraordinary and unparalleled challenges we currently face.  I would again like to thank them for their professionalism, commitment, dedication and passion.
"We have made a strong start to the year.  Although we remain cautious about the longer-term economic impact of COVID-19 and the continued uncertainty surrounding the ongoing Brexit negotiations, we are well positioned to address these challenges.
"Our outlook for the current year is unchanged and we have a solid platform from which to continue Cranswick's successful long-term development."