Cranswick grew its profits of £146 million in the latest financial year, as it continued to bolster its pig production base to shore up its supplies of pork.
The Hull-based pig and poultry producer and processor grew its revenue by 15.7% (14.4% like-for-like) to £2.3 billion in the year to March 31, 2023, boosting its adjusted operating profit by 4.2% to £146.5 million and adjusted profit before tax by a 2.3% to 140.1m in the process, continuing a long trend of rising profits and profitability.
This strong revenue growth reflected 'inflation recovery', with the company's operating margin improving from 6.1% to 6.5% in the second half of the year. The company is proposing to lift its dividend by a further 5% this year, the 33rd year of consecutive dividend growth.
During the period, which saw significant contraction of the UK sow herd on the back of sustained heavy losses, particularly within the independent sector, Cranswick grew its herd, both in terms of 'premium outdoor' and indoor pigs. It now has a herd of 62,000 sows, producing 29,000 pigs per week, increasing its self-sufficiency to close to 50%.
"Security of supply is of paramount importance in ensuring we are able to meet the needs of our customers and so we continued to invest in increasing our self-sufficiency," the company said in its trading statement.
"Direct ownership gives us greater control over our vertical supply chain and facilitates implementation of sustainability initiatives and targets."
Pork revenue growth
Cranswick is a diversified business with four main strands – fresh pork, representing 26% of revenue, poultry (18%), gourmet (17%) and convenience foods (38%), plus a recent move into pet foods.
Its fresh pork revenue was 15.6% up on the previous year as it benefited from higher average UK pig prices, with UK Fresh Pork volumes were modestly ahead of the prior year. Far East export revenue was 2.7% down due to 'subdued' Chinese demand, but strong growth in exports to other markets partly compensated for this.
During the period, it invested £85.1m across its asset base to 'add capacity, capability and drive efficiency', taking total investment over three years to beyond £250m.
As well as the pig production acquisitions, this included the installation of a third contact cooking line at its Hull Cooked Bacon facility to add capacity and capability, and a £9m investment in Lincoln Pet Products site.
The company also continued to make strides in its sustainability goals, including:
A 7.2% reduction in Scope 1 & 2 location-based carbon emissions across both manufacturing and agricultural operations
Six further major solar panel installations at manufacturing sites underway
Progress on transitioning its fleet to clean energy through investment in electric vehicles, Bio LPG and renewable diesel
Leading Food Partner status achieved with FareShare for commitment to reducing food waste and providing meals for people in need
Summing up performance across its product sectors, chairman Tim Smit said: "We continue to gain market share in our core pork business through our relentless focus on improving quality, driving innovation and delivering exceptional value.
"Our poultry business, a key pillar of our medium-term growth strategy, is now a material contributor to Group performance. We continue to invest in, and expand, our attractive, fast-growing Continental Products range. We made excellent progress in reshaping our rapidly developing pet food business."
Resilience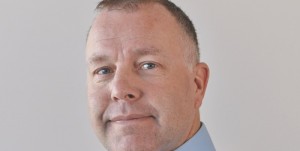 Chief executive officer Adam Couch said: "We have successfully navigated three years of unprecedented disruption and uncertainty and we now have a much larger, more diverse, and better equipped business, which is primed to deliver the next phase of growth."
He highlighted the 'enormous challenges, primarily resulting from the outbreak and escalation of the war in Ukraine' that the UK farming sector and wider food supply chains have faced.
"In my review last year, I highlighted the support, in partnership with our customers, we had provided to our own farming operations and to our third-party pig producers, in response to the rapid escalation in cereal and soya prices and ensuing widespread input cost inflation," he said.
"Despite this support, and the UK pig price reaching an all time high in recent months, the UK pig herd has contracted, with many independent producers choosing to cut back or cease production entirely. We have seen this same trend across Europe.
"The UK has experienced significant shortages of staple goods throughout the year. We recognise that food security is of paramount importance and in response to this elevated risk, we have increased our internal supply of pigs with self-sufficiency now approaching 50 per cent.
"We will continue to expand our own herd to ensure we have the right quantity and mix of indoor and premium outdoor pigs to satisfy our customers' requirements."
He said Cranswick continue to press the case for the UK farming and food producer sector with government and our industry bodies and has addressed the challenge of recruiting high quality skilled butchers by bringing in 400 skilled butchers recruited from the Philippines. "This successful recruitment programme has enabled us to continue to deliver excellent service levels to our customers throughout the year, despite the significant cost to the business, when some in the sector have had to cut back production due to ongoing labour shortages," he said.
Mr Couch added that Cranswick has made a positive start to the new financial year. "The strengths of our business, which include our diverse and longstanding customer base, breadth and quality of products and channels, robust financial position and industry leading infrastructure will support the further development of Cranswick over the longer term," he said.