Away from the COVID-19 crisis, the last few weeks have seen a number of significant developments around the UK's post-Brexit trading plans. ALISTAIR DRIVER explores the good, the bad and the unresolved elements for farmers
It is not only in matters of Dominic Cummings' eyesight and his motives for visiting Barnard Castle that the British public holds a healthy scepticism for what it is told by the Government.
Ministers have insisted for a long time now that the Government will not allow UK farmers to be undermined by future trade deals.
Few people within farming and beyond believe them. It is not hard to see why, following the events of the past month or so, when Ministers again spurned the opportunity to turn warm words into hard, legislative guarantees.
Amid all the Cummings and goings and the bigger COVID-19 picture, there have been a number of significant Brexit developments under the radar in recent weeks, as formal negotiations over a US-UK trade deal began, EU talks floundered, the Government made a surprise tariff announcement and the issue of import standards came to the fore as two key Brexit bills were debated in Parliament.
While there was some encouragement for farmers, long-term concerns over our future trading arrangements remain unallayed.
Trade deals
There has been contrasting rhetoric around the two highest profile post-Brexit trade deals the Government is seeking to negotiate.
In a letter to EU chief negotiator Michel Barnier in late-May, his UK counterpart David Frost said the EU's proposed deal 'contains novel and unbalanced proposals which would bind this country to EU law or standards'.
In response, Mr Barnier criticised Mr Frost's tone and called for a 'new dynamism in order to avoid a stalemate'. The UK 'cannot expect high-quality access to the EU single market if it is not prepared to accept guarantees to ensure that competition remains open and fair', he warned.
With already difficult talks now further hampered by the COVID-19 crisis, time is running ever shorter to secure a deal by the end of the Transition period on January 1, 2021. At the heart of the stand-off is the UK's desire to enjoy continued access to the EU market, while maintaining enough regulatory divergence to strike new deals with the likes of the US.
Indeed, as 200 negotiators held the first round of negotiations for a UK-US Free Trade Agreement (FTA) between May 5-15, the tone could hardly have been more different.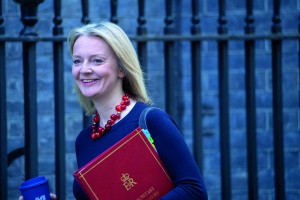 International Trade Secretary Liz Truss described the talks as 'positive and constructive, reflecting the mutual commitment to secure an ambitious agreement that significantly boosts trade and investment between our economies'.
She is hopeful negotiations can now 'proceed at an accelerated pace', opening up opportunities on both sides of the Atlantic, including for UK farmers.
Official accounts merely sketched out the details, but Ms Truss was reported by the Financial Times to be drawing up 'big concessions' to cut tariffs on US agricultural imports to help advance the deal.
This has put her at odds with Defra Secretary George Eustice, his predecessors Michael Gove and Theresa Villiers and many others across the political divide, who fear this could result in the UK being flooded with cheap imports, damaging farming.
Ms Truss insisted she would not do a trade deal with the US if it 'does not benefit every sector of UK agriculture'.
Not everyone was convinced. 'Liz Truss plots to betray UK farmers', one Daily Mail headline suggested.
The UK has also published its negotiating objectives for an FTA with Japan, with Ms Truss again stressing the deal will not compromise our high standards.
US concerns
But there is good reason for this sector to be concerned about potential tariff cuts. EU tariffs on pork of up to 45%, alongside restrictions on certain practices, such as feed additive ractopamine use, currently effectively bar US pork imports. But cutting the tariffs on US pork imports would make our market economically attractive.
The latest global 'Pig Cost of Production' report shows, on average, it cost nearly 57p/kg less to produce a pig in the US (90p/kg) than it did in the UK (147p/kg) in 2018, a massive difference that, with low or zero tariffs, would more than cover the cost of shipping.
This vast gulf in costs is, in part, due to the very different production systems and standards in place in the US, from the ongoing use of ractopamine and sow stalls, or gestation crates, banned in the UK in 1999, to differing approaches to antibiotic use and recording, and castration.
While there might now be more willingness to compromise, US Government officials and industry representatives have in the past repeatedly made it clear that a pre-condition of any deal with the UK on food must be to move away from what they see as the 'unscientific' and politically driven barriers to US food imports.
In an article for Pig World, Nick Giordano, from the National Pork Producers Council, set out the US pork sector's priorities, including tariff cuts, dropping the ractopamine ban and allowing 'pathogen reduction treatments' in meat plants.
While a US trade deal could open up some opportunities for UK pig producers, more likely at the high end of the market, what might come the other way is a much bigger concern.
Tariff boost
There is, however, some good news. Following intense lobbying from the NPA, NFU and others, the Government has dropped its damaging plans to slash general tariffs on imports of pork and other agricultural products.
On May 19, it unveiled the UK Global Tariff, which will replace the EU's Common External Tariff at the end of the Transition Period on January 1, 2021.
The new regime, which scraps and simplifies a number of tariffs, effectively holds tariffs on pork products and many other agricultural goods at current EU levels, with adjustments made for currency.
What the Tariff announcement means for some commonly imported pork products:
Fresh or chilled boneless pigmeat – £72/100kg
Hams – £131/100kg
Uncooked sausages – £125/100kg
This is in stark contrast to the no deal tariff schedule unveiled last year, which proposed slashing tariffs on pork products to typically around 3-5%.
This prompted calls for an urgent review from NPA chairman Richard Lister, who warned that removing EU tariff protection would open our doors to cheap imports from across the world, forcing UK producers out of business and exporting our pig production abroad.
However, while welcome, the announcement brings only partial relief. The new regime will apply only to imports from countries and trading blocs where there are no trading agreements in place, potentially including the EU.
But the Government can still slash rates under new, specific trade deals with the likes of the US. And on leaving the Customs Union, the UK would be able to amend the proposed tariffs if it needs to, AHDB analyst Bethan Wilkins said.
There is a strong political context to the announcement. On the one hand, the Government wants to demonstrate to the likes of the EU and US as it strives for trade deals that the alternative will be expensive access to the UK market. The tariffs are, in part, a bargaining tool.
If they did come into effect from early next year, particularly for EU trade, they would force food prices up, certainly for pork, given the UK is a big net importer – something the Government would be very reluctant to allow.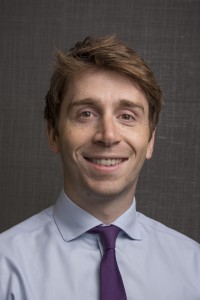 NPA senior policy adviser Ed Barker said the announcement showed the Government had listened to the arguments put forward by the NPA and others.
"This is overwhelmingly better than the no deal 3-5% tariffs published in 2019, which would have been devastating for our sector," he said. "However, we are certainly not out of the woods yet, as the rates could be reduced under individual trade deals and the Government is unlikely to let these tariffs apply globally if it feels they would push food prices up."
In a joint statement, the four UK farming unions said they were pleased the Government has listened. But they warned that these tariffs are 'likely to be negotiated away' as trade deals are struck in the coming months.
"So those deals must include strong provisions ensuring food imports are produced to the same standards required of our own farmers," they said.
Import standards
The Government had the opportunity to end the bitter argument about import standards when the Agriculture Bill had its Second Reading in the Commons in mid-May.
However, two proposed amendments requiring in law that imports produced to lower standards than in place in the UK would not be allowed under post-Brexit trade deals were comfortably defeated, despite the backing of some Conservative rebels.
The Bill now moves to the House of Lords, where peers are likely to try again, but MPs will have the final say.
This came as a big blow to the agricultural sector, for which this has become a totemic issue, with backing from all sorts of allies from animal welfare, environmental and consumer backgrounds and huge media interest.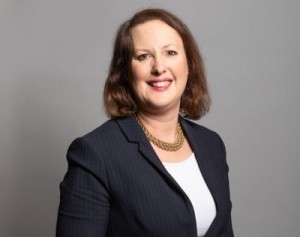 Farming Minister Victoria Prentis reiterated the Government manifesto commitment that it will 'not compromise on our high environmental protection, animal welfare and food standards in trade negotiations'. "This Government will stand firm in trade negotiations," she pledged.
She defended the Government's heavily criticised position on the import amendments by citing 'unintended consequences' if they became law, including 'significant disruption' to food supplies as imports under existing trade arrangements become outlawed.
The Government also claimed the proposed legislation would fall foul of WTO rules.
This was refuted by the MPs who drafted the amendments, including Simon Hoare, who insisted his clause was 'not anti-free trade or anti-American', but was 'pro our standards being a beacon'.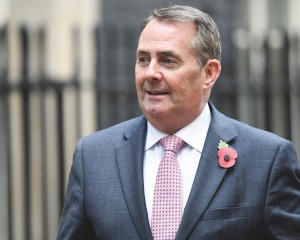 But it was Liam Fox, the former International Trade Secretary who, while in the role, clashed very publicly with then Defra Secretary Mr Gove over chlorine-washed chicken, who delivered the brutal truth behind the Government's refusal to legislate on the issue.
"I can say from personal experience that the US would walk were the proposals to become law in the UK," he said, adding that others, including Australia and New Zealand, would follow. "They do not want the incorporation of UK rules to become a prerequisite to trading agreements with the UK."
So, the Government, he implied, will not legislate on import standards as it will scupper new free trade agreements. Obvious really.
An exasperated Neil Parish, chair of the Environment, Food and Rural Affairs (EFRA) Committee, who tabled the other amendment, suggested we were being 'led up the garden path' by Government.
Trade Bill
The row continued as the Trade Bill began its parliamentary journey the following week.
Ahead of this, NFU president Minette Batters called for a trade policy that 'safeguards our farmers and British food production from the damaging impact of importing food that would be illegal to produce here'.
"Failure to do this would undermine our values of animal welfare, environmental protection and food safety, all of which are incredibly important to the public," she said, adding that the UK had the potential to be a 'global leader', if the right protection is there.
She reiterated her calls for a trade and standards commission that would 'protect the UK's food values from sub-standard imports and ask for more parliamentary scrutiny over future trade deals'.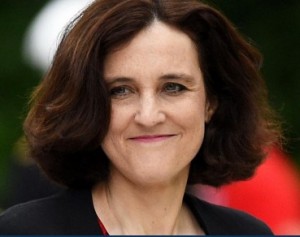 The UK's farmers also received support from an unlikely source, as Mrs Villiers told The Daily Telegraph she had 'great fears' about 'unfettered competition' between domestic farmers and US imports, warning that British farmers 'will go out of business' as a consequence of a trade deal with the US.
She called for the Bill to be amended to show 'that our negotiators wouldn't be able to give way' on standards. Otherwise, she added, the US would push for 'complete liberalisation of trade in food without any kind of preconditions', including 'significant pressure' to lift restrictions like the EU ban on chlorine-washed chicken.
A spokesman from Ms Truss's department insisted the Government would 'safeguard our agriculture sector' in future trade deals, highlighting the decision to maintain tariffs on key agricultural products.
"We have been clear that in all of our trade negotiations – including with the US in our first round of negotiations – that we will not undermine our high domestic environmental protection, animal welfare and food safety standards, by ensuring that in any agreement British farmers are always able to compete."
However, as has been the case all along, nobody has specified exactly how this would be achieved, particularly if we reach that point when the Government has to choose between a trade deal and its farmers.
Mr Barker added: "The question that any farming constituent will need to know is – how, other than blind trust, will food standards be protected?
"We still have no actual idea where its manifesto commitment on food standards will sit and how it will be enacted. The industry does not want to simply rely on Government having our back."