Defra and the Biotechnology and Biological Sciences Research Council (BBSRC) have awarded funding to the Royal Veterinary College (RVC) to support continued research into Enzootic pneumonia.
The research will focus on Mycoplasma hyopneumoniae (M.hyop), the causative agent of the most common respiratory disease in pigs, and will aim to develop a vaccine.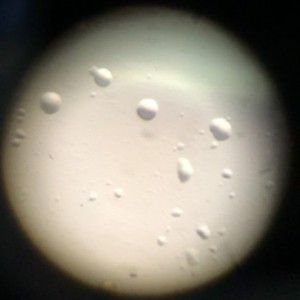 M.hyop is present in 80% of UK pig herds, which can result in a 16% reduction of growth and a 14% reduction in feed conversion in pigs, increasing production costs for farmers as well as providing a welfare concern. The main route of transmission of the disease to piglets is through lactation from an infected pig as they are thought to be M.hyop-free at birth.
There are currently no commercial vaccines available but researchers Professor Dirk Werling, Dr Rob NOad and Dr Sonja Jeckel aim to develop the project to reduce transmission and protect the animals from this disease. The research builds on previous BBSRC and AHDB-funded work and will discover the bacterial genes that are necessary for disease as a basis for the development of better vaccines.
Professor Dirk Werling, professor of molecular immunology at the RVC, said: "Infection of Mycoplasma hyopneumoniae is a really debilitating disease in pigs that causes huge economic losses for farmers. I am very pleased that we will be able to continue working with a pharmaceutical partner to develop a new vaccine using state-of the-art technologies."