Following Prime Minister Boris Johnson's announcement in February about the gradual easing of lockdown restrictions, Pig World has confirmed the dates for the 2021 Pigs Tomorrow conference.  
The two-day event, staged in conjunction with AHDB and featuring a programme of renowned pig industry experts, will take place on Tuesday and Wednesday, September 21 and 22 at Hinckley, in Leicestershire, providing there is no return to COVID-19 restrictions.
Previous events in 2017 and 2019 have brought hundreds of pig industry people together from across the UK and beyond for a packed conference agenda and a gala dinner (below), with great networking opportunities.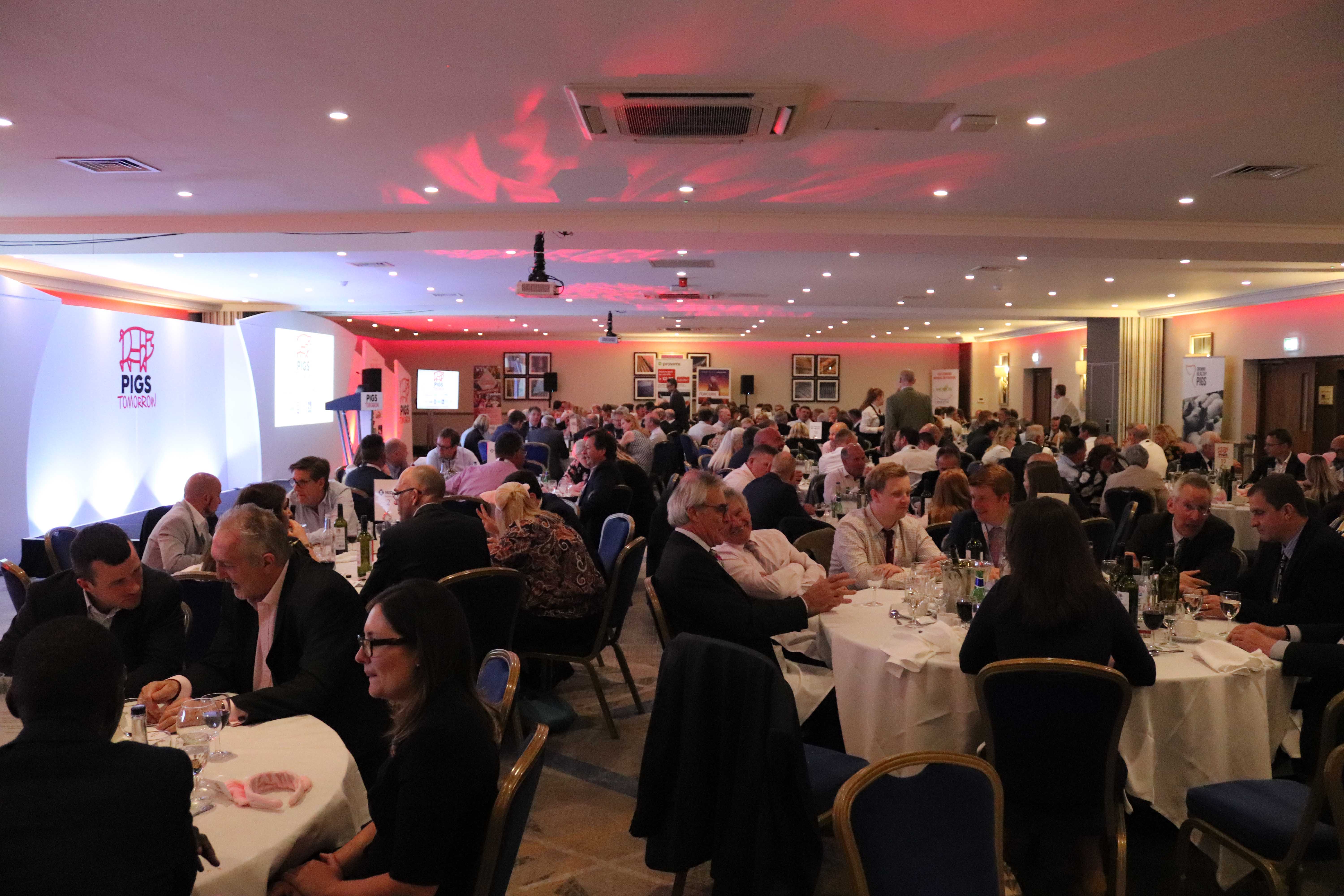 Pig World publisher Simon Lewis said: "We are really looking forward to inviting the pig industry back to our popular, starting with the 2021 Pigs Tomorrow conference, and quickly followed by the National Pig Awards. We look forward to seeing you there."
Look out for more details on the conference in future issues and online.