With the UK livestock sector under pressure to reduce on-farm antibiotic usage by 20% by 2018 and longer-term targets being agreed this year, pig producers are being encouraged to implement disease prevention measures on their units to help reduce the requirement for antibiotic treatments.
National Pig Association chairman Richard Lister is one of many producers taking a proactive approach to disease prevention. He has provided an insight into the protocols he is using on his unit, why he has implemented them and the benefits he is seeing.
"Glässers disease, a bacterial infection that causes respiratory problems, has been one of the more persistent health issues for our pigs," Mr Lister explained.
"So, in light of increasing pressure to reduce antibiotic usage, and improve pig health, we embarked on an autogenous vaccination programme about three years ago."
He said he was inspired to adopt the approach after talking to his vet from Bishopton Veterinary Group, which advocates a 'bespoke' solution that can address a particular disease issue in a more targeted fashion than antibiotic treatment.
Mr Lister said: "To begin with, we focused on developing a vaccine for one of our four units, based in Malton. The process started by identifying the specific strain of Glässers disease and the laboratory then developed a vaccine, which was made from cultures isolated from the unit."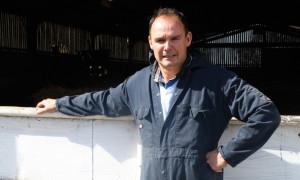 The process took time and required a patient, dedicated approach. But when asked about the commercial viability, he said that despite the initial outlay cost of creating the vaccine, at around £5,000, the net gains from health and productivity justified the cost.
"We vaccinate the gilts twice and the sows have a booster before every litter, at a cost of £1.60 a vaccine," Mr Lister said.
"Based on a litter of 12 piglets, it costs 27p/pig from a gilt or just 13.5p/pig from a sow. However, it's not just economically viable – we've also seen the health and performance of the pigs improve.
"This is verified by improved lung scores and the fact that our piglet mortality rates have reduced from 5-6% to 1-2%."
About 350 piglets per week were weaned on the Malton site. Prior to the autogenous vaccination programme, they would blanket treat all the piglets with antibiotics in response to Glässers disease.
"This process dampened the disease effects but we'd still have outbreaks, where it would flare up post-treatment. We'd also find that around 1-2% of the piglets would require a further treatment," Mr Lister said.
"So, the cost of antibiotic treatment varied from batch to batch and, while the vaccination programme may be similar in cost, it's sustainable and ultimately improves pig health throughout their life. What's more, we're reducing our on-farm antibiotic usage, which is key to the future of pig production."
The approach to vaccination on Mr Lister's unit is an ongoing programme. "The laboratory constantly grows the bacteria, so the vaccine can evolve at the same rate as the disease. We're also on the lookout for new strains entering the unit and, for this reason, biosecurity is key," he said.
"The site at Malton is a former nucleus herd. We enforce strict personal biosecurity and movement measures. We also have dedicated machinery and tools to reduce the risk of bringing disease or varying strains of disease onto the unit."
Vaccination is not the golden bullet for disease prevention, as it is not something that all producers can choose to implement, Mr Lister said.
"I see it as part of an armoury of protocols that producers should consider when looking to reduce their on-farm antibiotic usage. Biosecurity still remains a priority for us and it should be for other producers, too."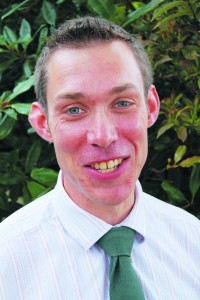 Martin Smith, AHDB Pork veterinary team manager, reiterated the point that effective biosecurity is the number-one priority.
"Vaccination is not something that all producers can afford and, therefore, biosecurity remains a key component in fighting disease," he said.
"Reducing potential biosecurity breaches should improve herd health, which should, ultimately, reduce antibiotic use. Similar to vaccinations, this will have a positive impact on productivity and the bottom line."
External biosecurity protocol
The first and most important point to consider in terms of external biosecurity is the movement of people, livestock and equipment on and off site, according to AHDB Pork veterinary team manager Martin Smith.
"Restrict entry to the unit and implement precautions such as foot dipping, visitor quarantine periods and clean clothing principles. 'No entry' signage with a key contact number should be clearly displayed and visitors should sign in and out," he said.
"Minimising vehicle movement on and off the site is critical. If possible, unload feed lorries at the edge of the unit and, if vehicles do come on site, their wheels should be thoroughly disinfected as they enter and leave.
"Designated loading bays are also really useful, as it means they can be cleaned down after every use."
If buying stock in, Mr Smith advises that checking the health status is key and producers should not be afraid to ask questions.
"The easiest way for disease to transfer is from animal to animal, so it's important that producers do all that they can to minimise this risk.
"Quarantining animals for a week before they're integrated with the herd is best practice and allows time for any diseases to be identified and treated."

Internal biosecurity protocol
Once on site, it is important that producers continue to take a proactive approach to biosecurity, Mr Smith added.
"General cleanliness of buildings, passageways and equipment is key. Therefore, I'd suggest accommodation is thoroughly cleaned and disinfected between batches.
"Something that I'm advising more and more is 'zoning'. It's a simple principle, but very effective. For example, a member of staff in the finisher house, which is colour coded blue, has to use all the relevant equipment and wear blue overalls and boots. Before moving to another zone, these overalls and boots must be removed and left in the finisher building along with the relevant equipment.
"If possible, showering before entering another zone is best practice. However, if this isn't viable, using antibacterial wipes and hand sanitiser is suggested.
"These are all simple steps to implement but many producers don't see the benefit of employing biosecurity measures until they have a problem with the health of their herd."

AHDB Pork resources
There are a number of AHDB Pork biosecurity resources available to download from: http://pork.ahdb.org.uk/pig-production/biosecurity/
Free foot dip signs are also available: http://pork.ahdb.org.uk/publications-tools/on-farm-tools/