AHDB and ForFarmers staged a series of roadshows in November focusing on the balance between pig health and responsible antibiotic use. This included a strong emphasis on water quality. Jane Jordan reports from the event in Diss, Norfolk
Taking a 'more human' approach to water management must be a priority for every production unit. Such a commitment would significantly reduce health problems in pig populations and enable all disease prevention and control strategies to be far more effective.
That was the key message at the recent AHDB and ForFarmers 'Keeping the balance' antibiotic reduction roadshows, and a concept well supported by the producers, vets and allied trade representatives who attended.
Improving water hygiene was highlighted as a fundamental objective within the pig industry's antibiotic reduction strategy and a clear route to improving national herd health status.
However, investment is desperately needed to upgrade and improve water delivery systems on many farms. The overall cleanliness of drinking water supplies on some indoor and outdoor units is still quite mediocre.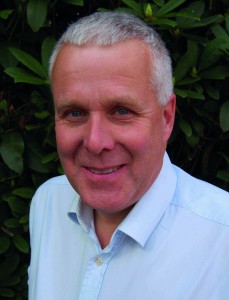 Nigel Penlington, head of AHDB environment and buildings (pictured), described how low-grade contamination of a water supply can perpetually influence pig health and contribute to disease problems.
He explained how a variable supply (quality and volume) can compromise in-water medication strategies and other water-based therapies that producers might be choosing to optimise health status and/ or control disease.
"Key pathogens can survive in water for a long time. Swine flu can last for up to 32 days, Salmonella almost two months, strep suis between seven and 14 days, while E.coli can survive for a year given the right circumstances, so water hygiene must be considered within any disease control plan," he said.
"You need to think clean from the source, whether it's from a borehole or from the mains, and about what might influence your pigs' water quality as it's delivered to the drinkers. We are very good at protecting our water supplies, but the mindset is quite different when it comes to delivering a clean, healthy supply to our pigs."
Unfortunately, many units still don't appreciate the economic value of clean drinking water and are reluctant to invest in the right resources, equipment and/or facilities necessary to deliver a healthy, adequate supply to every pig on the farm.
"Farmers are beginning to see why water quality is important, but in practice achieving it can be difficult due to the farm's layout and how the plumbing is connected between buildings or because of pressure and flow rate variability," said Mr Penlington.
He also hinted at legislation that might require livestock businesses to demonstrate efficient, sustainable and responsible use of resources in future.
With in-water medication and alternative treatments such as acidification now becoming standard practice on many pig farms, producers might have to provide evidence to show that actions used to promote good health were justified and presented no undue risks to the environment, he said.
Evolved solutions
Mark Jagger, fieldsman with BQP/Tulip (pictured below), has made water his mission and it's altered how BQP's contract farms manage water supplies. His ideas are founded on human disease control strategies in areas of Africa where health is linked to water hygiene.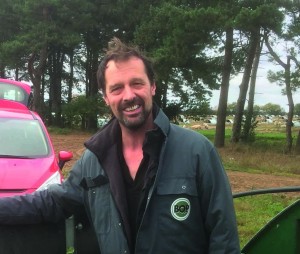 "When you consider how disease persists in some areas of the world where water supplies are dirty and contaminated, you can begin to understand how poor water quality on your farm is probably contributing to ill-health levels within your own pig population," he said.
His research found an estimated 842,000 people die each year from diarrhoea caused by drinking unsafe water and inadequate sanitation, with around 85% of those deaths a consequence of drinking the water.
He also noted how 10% of African infant mortality (under five years old) was associated with drinking poor quality water.
"Pigs have a similar anatomy to people and I simply applied this human health analogy to our pig production system. I found many similarities, the main one being between infant deaths and post-weaning mortality," he added.
Mr Jagger said practical experience quickly revealed how water hygiene was a significant issue. Most farms needed to stabilise the quality of their supply before any medication or acids proved successful, he said. "Achieving a consistently good quality supply can be challenging, and we're still learning. You have to evaluate each system and determine what you want to achieve. At BQP we now use sanitisers and acids in water supplies where necessary and a system has evolved."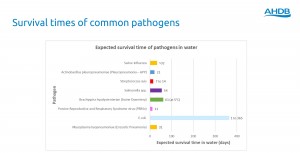 BQP units clean and sterilise their water lines, tanks and drinkers between batches. The lines are treated with Huwa-San, an approved steriliser and sanitiser, which can also be safely dosed into the pigs' drinking water to protect supplies from bacterial contaminants and reduce biofilm build up.
Achieving good quality drinking water requires meticulous management and often investment, but the return is usually swift and favourable, said Mr Jagger.
Producers at the meeting that operated routine line cleaning and water sanitisation agreed and said it had brought positive benefits to pig health and performance.
AHDB Pork's Knowledge Exchange (KE) team can provide free comprehensive guidelines and information on improving water hygiene and protecting resources. KE officer Luchia Gregson said managers will also support pig businesses with practical advice and recommendations on how they might improve drinking water quality on their units and what potential benefits it could bring to productivity.
Nutritional defence
Antibiotic reduction programmes are creating new dietary challenges for pig nutritionists, said Steve Wilson, monogastric nutritionist with ForFarmers. Although innovative feed technology and novel ingredients, such as glycerides, enzymes, amino acids, probiotics, essential oils and antimicrobial peptides, are now being used within pig formulations, finding something that is as effective as in-feed medication across all situations, and gives a good return on investment, is proving difficult.
"The market for antibiotic alternatives is growing and many alternatives do show potential, but not in all circumstances. Outcomes are variable, and with a focus set on ROI at the farm gate, compounders and feed formulators continue to face tough challenges developing and delivering nutritional products that can support pig health at all stages and optimise productivity," he explained.
Water hygiene advice
Be clear on what you are trying to achieve
Understand your system and make sure it will do what it needs to do
Know your water and be meticulous when evaluating your system's capabilities
Get the basics right with water hygiene first before you medicate, acidify, supplement, etc
Follow the instructions when installing dosing equipment and water treatments
Develop a work plan, follow it and pay attention to detail. The one pipe, tank or drinker that is not thoroughly cleaned could well compromise the whole herd's health.