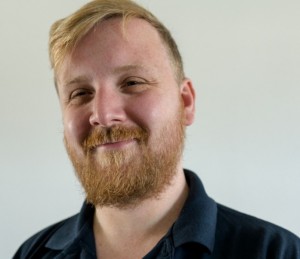 Joseph Lunt has been working in the pig Industry since graduating as a vet in 2016 from the University of Liverpool. He is the technical account manager at Zarkos-Smith Associates, offering on-farm technical support for its customer base 
If we look at the whole life of a pig from birth to finish, the time around weaning is acknowledged to be the period of highest stress. The question is, are we investing in short-term intakes or long-term investments into the gut? 
Suppose we compare this to a child's first day at nursery. It is guaranteed there will be plenty of tears and, within a week, plenty of snotty noses and coughs circulating. In this case, children are already eating a varied diet and have had a complete vaccine programme with time to develop their immunity. 
In contrast, when weaning on the farm, these animals will have varied immunity mainly from colostrum. 
Until now, they may well have survived on mother's milk tailored to the individual litter, with a complete package of protective antibodies, which have up until now functioned as a 'Teflon' coating to the piglet's gut from bugs sticking to their gut. 
We then move these animals to an unfamiliar environment where they have to re-establish their pecking order in large groups, into a nursery which may well have previous batches of bugs. 
Then we expect them to thrive, grow and remain uniform. The aim is to blur the line between living in the farrowing crate and the nursery as much as is feasible. We can do this by introducing non-sow-based feed into the crate through milk cup systems or creep trays. This allows choice for those piglets not getting all their nutrition from the sow to keep up with their littermates. 
Creep feeding should ideally be done little and often, ensuring that these valuable products don't feed the bugs rather than the piglets and that the feed remains tasting as good as it did out of the bag. You wouldn't feed a child milk that had baked in a farrowing crate. 
Alternatively, automate this process with a cup system supplying fresh milk and or feed to each farrowing pen throughout the day. This would reduce the need for fostering and help prevent the spread of disease between litters. Not to mention the reduction in labour these systems bring. 
Early exposure to feed ingredients helps to develop the finger-like projections of the gut, which are needed to increase surface area and absorb nutrition for the more complex feeds that the animal will have once weaned. 
It is fundamental to provide high-quality, clean water sources, as well. Without it, feed intake and health will be severely affected. 
Delivering this in the same way across all environments further reduces stress. This can be further assisted by using electrolytes to help the animals maintain their hydration even in the face of immune challenges.