In my first column as senior veterinary manager at AHDB Pork, I'm slightly uneasy about talking about my impending holiday.
Still, it was booked before I joined the team and coming from academia, August is the best time for a break. Exams are finished and students settled in their research fields. That's my excuse and I'm sticking to it.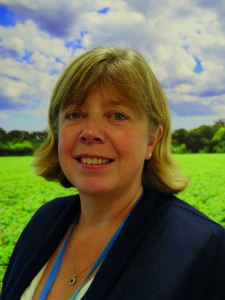 While packing, I left a bit of room to bring home souvenirs and possibly even a bottle of the local brew. One thing I never bring back, though, is meat products. Aside from the legalities, it isn't worth the risk. As I travel home, I look out for the posters that detail the risks of bringing in contaminated meat products. In some countries – like Australia – it's impossible to miss them.
But how many of us notice them when returning to the UK? We should! The UK, like Australia, is an island, which provides a great opportunity to reduce the risk of diseases entering. It's not just foot-and-mouth but other, equally devastating, viruses.
Last month, African Swine Fever (ASF) was detected in wild boar in the Czech Republic, representing a large geographical jump into a previously uninfected area. While the risk to UK pigs from ASF remains 'very low', this spread highlights the distance and relative ease with which this virus can travel and infect pigs.
It is thought that the most likely source of infection was contaminated products that have been fed to pigs. A colleague working abroad recently sent photos of an outbreak and the damage wreaked is hard to put into words. It's comparable with some of the most serious human diseases, such as Ebola – death rates of up to 100% in some outbreaks, haemorrhage, mass abortion and utter devastation.
Currently, there is no treatment or vaccine, although scientists are working to develop one. The virus has been on the move since 2007 when disease broke in Georgia, having come from sub-Saharan Africa. It's been 'jumping' from region to region since, indicating that the spread is not directly from animal to animal but more likely by humans allowing contaminated meat to be eaten by pigs.
"ASF is comparable with some of the most serious human diseases, such as Ebola – death rates of up to 100% in some outbreaks"
Affected areas are subject to restriction of movement of animals as well as compulsory culling, with enormous consequences for producers. Export markets are likely to be disrupted, too.
At this time of year, with farm workers and people going on holiday, it's time to remind everyone about the risks of bringing home pork products.
Simple rules should be adhered to. Don't bring pork products on to farm, don't feed scraps to dogs and cats who could carry them into pig areas and dispose of waste, but ensure bins have lids to prevent scavengers getting in.
A reminder, too, that it is illegal to feed any catering or household kitchen scraps to pigs – perhaps more relevant to pet pigs, but nevertheless, we can all spread the message and keep our pigs safe.
Visit the AHDB Pork website – http://pork.ahdb.org.uk – for more information and an ASF poster.