Jobs
Sales and Customer Support – Agricultural Sector
Full Time
Posted 2 weeks ago
May 31, 2021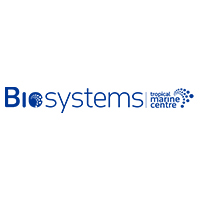 Website Biosystems
An exciting opportunity has arisen at our head office in Hertfordshire for an individual that can lend their skills to a newly formed role in our Biosystems team supporting growth of Tropical Marine Centre.
Biosystems is the commercial division (B2B) of Tropical Marine Centre Ltd, a world-leading marine livestock business which also manufactures and distributes a large range of products associated with fishkeeping and animal husbandry. Whilst our core business is aquatic, we have been expanding our offerings into the Agri sector, primarily through the development of our LED lighting and control systems.
Our drive and passion is to take our wealth of knowledge and understanding of the importance of light as a primary driver of biological processes, and couple this to the photic requirements of the animal. From this, we design and develop lighting systems to deliver the correct spectrum, intensity, and photoperiod to replicate natural lighting and light cycles for the animal, reducing stress and increasing animal welfare. This is an exciting area to be working in, as we are not only able to offer wellbeing benefits, but also deliver real savings through for example improved food conversion ratios, reduced aggression and mortalities as well as energy savings and a reduction in carbon footprint.
Whilst the initial focus will be on targeting the Agri sector, we will also look to round the successful candidate's skillset out to encompass all areas of the Biosystems division. Our lighting systems, as well as our recirculating water filtration systems are also widely used in Aquatic, Aquaculture, Public Aquarium and R&D institutes. https://www.tropicalmarinecentre.com/en/biosystems
We are looking for a confident and enthusiastic individual, who encompasses our core values:
With passion, expertise, pride, commitment and a "can do" attitude.
Ideally the candidate will have had experience within the pig and poultry sectors, but other agricultural/Aquaculture experience will also be considered. Full training is given with regards to our products.
This is an opportunity to lead Biosystems into the Agri-sector and achieve growth by carving out your role through high performance and support the business to explore opportunities in various markets.
We are looking for an immediate start. 

Duties will include but are not limited to:
Sales

drive proactive sales in Agri-sector
undertake initiatives that drive sales leads

Customer Support

support the Biosystems team with customer queries, quotations and order follow up
provide excellent customer service & product support

Marketing Support

be involved in direct marketing content creation including MailChimp, LinkedIn, blogs & editorials on our website

Product Development

collaborate with the rest of the team in new product development
hands on activity to test products and advise on recommendations for product placement within Biosystems and support technical development team in Tropical Marine Centre
This is a site-based sales position, based at our head office in Chorleywood, Hertfordshire. Some travel to visit customers and for trade shows will be required.
Competencies:
Confident with a "can do" attitude and a drive to seek new sales opportunities
Ability to build strong, trusting customer relationships
Strong verbal and written communications skills
Solution finder
Team player
Self-managing and good time management
'hands on' work ethic
Hours of Work: 8am-5pm Monday to Friday – this opportunity starts as a 12-month contract.
To apply for the position please submit your CV to [email protected] referencing BIOSYSTEMS or write to us at Tropical Marine Centre, Solesbridge Lane, Chorleywood, Herts, WD3 5SX