Jobs
Senior Knowledge Transfer Manager – Pork
Full Time
Posted 2 weeks ago
Jan 21, 2018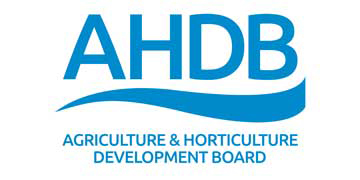 AHDB Pork
Company Information
The Agriculture and Horticulture Development Board (AHDB) is a statutory levy board, funded by farmers, growers and others in the supply chain and managed as an independent organisation (independent of both commercial industry and of Government).
Team/Department Purpose
We are now seeking to appoint an enthusiastic member of staff to the AHDB Pork Knowledge Exchange team to contribute to our technical delivery.
You will manage a small Knowledge Transfer team, responsible for translating the outputs of research into technical tools and resources. This is done through harnessing relevant research outputs from around the world, through involvement in the EUPiG innovation group and by managing our own PhD and field trials programme. The team then translate that knowledge into relevant tools and technical resources in order to accelerate productivity within the pig industry. Building networks with key industry groups, consultants, vets, processors and producers will be crucial to your success. You will have a good working knowledge of pork production and related supply chains as well as KT/Innovation partners and KT acquisition methods.
Key Responsibilities
Manage the sector KT team activity within budget and provide accurate and appropriate reporting information to the Head of KE
Lead a small team of KT/technical staff to plan, organise and supervise production of technical resources which deliver the outcomes of research or best practice in suitable form/s for effective delivery by the KE Manager team
Lead the management of AHDB Pork's PhD and field trial programme, working with a wide range of internal and external technical deliverers
Manage relationships with relevant EU and UK research and innovation partners, e.g. EUPIG, seeking to build networks and joint working opportunities
Ensure the link between KE, research and communication functions operates successfully
Be a point of contact for the Pork sector with internal and external stakeholders/professionals and media for matters relating to the technical and KT area of activity
Where directed by the Head of KE, provide industry representation e.g. industry committees and groups
Person Specification
Knowledge of trial/research protocols and knowledge transfer methods and tactics
Minimum of 5 years' relevant experience working in the pig industry
Ability to develop strong working relationships with key stakeholders and a track record of delivering technical information/presentations at farmer meetings and high-profile conferences
Results-driven individual, with experience of achieving operational targets
Knowledge of UK/EU research partners and EU funding streams (desirable)
Degree qualified (or equivalent), ideally in an agricultural related subject, with significant industrial or post-graduate applied research/KT experience
Line management experience of a small team (desirable)
Can demonstrate a desire and willingness to actively develop own skills and knowledge

For application details, please visit our: www.ahdb.org.uk/vacancies