Jobs
Sector Strategy Director – Pork
Full Time
Posted 6 days ago
Nov 3, 2017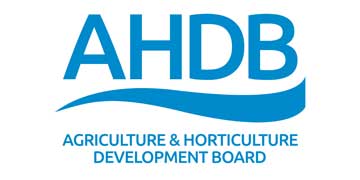 Website AHDB
£62,000 – £76,000 Full-time | Permanent – Based in Stoneleigh, Warwickshire
Company Information
The Agriculture and Horticulture Development Board (AHDB) is a statutory levy board, funded by farmers, growers and others in the supply chain and managed as an independent organisation (independent of both commercial industry and of Government).
Our purpose is to inspire our farmers, growers and industry to succeed in a rapidly changing world.
Our vision is for a world-class food and farming industry inspired by, and competing with the best.
Our philosophy is that levy payers are at the heart of what we do. In order to deliver genuine levy payer focus there is a sector advisory committee (known as 'sector board') for each of the six commodity sectors represented by AHDB. Each sector board comprises levy payers, other stakeholders from the sector and independent members. The main AHDB Board has delegated the responsibility to each sector board to develop the most appropriate strategies to meet the challenges of the sector; to ensure the relevant levy rate is recommended in order to provide adequate funding for the required work and to monitor strategy implementation.
Team/department purpose
The strategy team is responsible for setting the strategic direction for our work, ensuring the organisation invests levy funds to make the biggest impact and help our sectors overcome challenges and maximise opportunities.
As a member of the strategy team reporting to the Chief Strategy Officer, the Sector Strategy Director (SSD) is pivotal in setting and delivering our strategy to enable English pig farming to succeed in a rapidly changing world.
The SSD is a champion for the sector, acting as an industry spokesperson and commentator, establishing a large influence on key stakeholders, bringing insight, intelligence and horizon scanning back into the organisation to enable AHDB to make the biggest impact on the performance of the sector.
The SSD acts as the 'glue' in the organisation between our Pork board and the rest of the organisation making sure what the board wants is delivered effectively by the operational teams.
Person specification
Excellent networker and relationship builder
Strategic thinker and politically aware
Extensive strategic and business development expertise
Excellent communicator – able to identify, evaluate and articulate value for levy payers
Empathy with agriculture, supply chain and food
Able to have impact and influence through matrix management
…………………………………………………………………….
To apply, please visit: www.ahdb.org.uk/vacancies
Closing date: 3rd November 2017