Jobs
Knowledge Exchange – Relationship Manager (Pork)
Full Time
Posted 2 weeks ago
Oct 6, 2019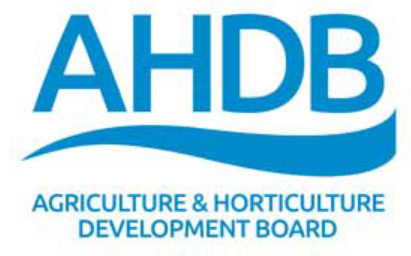 Website AHDB
Knowledge Exchange – Relationship Manager (Pork)
Field-based – Extensive travel is a necessity of the role and majority of the time will be spent travelling
About AHDB
The Agriculture and Horticulture Development Board (AHDB) is a statutory levy board, funded by farmers, growers and others in the supply chain and managed as an independent organisation (independent of both commercial industry and of Government).
Our purpose is to inspire our farmers, growers and industry to succeed in a rapidly changing world. Our vision is for a world-class food and farming industry inspired by and competing with the best. Our philosophy is that levy payers are at the heart of what we do.
Team/department purpose
We are now seeking to appoint an enthusiastic member of staff to the AHDB Pork, Knowledge Exchange team to contribute to our key account delivery. The team is field-based and acts as the first port of call for levy payer enquiries across England, delivering a range of technical and business improvement work as part of AHDB's Farm Excellence activities.
As Knowledge Exchange (KE) Relationship Manager in the Pork KE team, you will work closely with the Senior KEM to engage on a regular basis with the key accounts in the sector, to understand their needs and produce engagement plans that add value.
Role responsibilities
You will be responsible for the creation and implementation of KE delivery with multiple key accounts in the sector. Primarily focused on managing relationships with these key accounts, you will promote AHDB services and expertise and ensure we continue to add value to levy payers. You will also aid the KE Field team in delivering AHDB Farm Excellence activities in the regions or nationally.
You will understand the strategic drivers and issues facing pork businesses and their supply chains, as well as KE partners who AHDB can work alongside. Building networks and working collaboratively with consultants, vets, and nutritionists will be crucial to your success. Experience of key account management is essential.
Person specification
You would need to be a skilled communicator with the ability to speak with authority and write effectively and clearly, with an ability to adapt style to different audiences. Management of your own projects and strong organisational skills are required, as well as the ability to be flexible in an agile team whilst maintaining a high quality of work. A resourceful person with the willingness to actively develop your own skills and knowledge.
Essential
Strong account management background with proven experience of managing large key account businesses
Practical experience of facilitating and delivering activities at farmer meetings and high-profile events
Strong planning and organising skills with ability to manage multiple projects simultaneously while maintaining a sharp attention to detail and spending control
Desirable
Awareness of the key opportunities and challenges facing pork businesses and their supply chains
Will hold a relevant Agricultural degree and/or equivalent
A proven track record with experience of developing and delivering innovative and effective business improvement activities
Behaviours
Confident to work with and lead industry partners from across the pig sector
Can demonstrate a desire and willingness to actively develop own skills and knowledge
Proven team player in a fast-paced, agile team environment
Why work for us?
The world of food and farming is changing rapidly. Working at AHDB, you won't just be helping our farmers grow the food we eat and look after our environment: you'll be helping shape the future of food production and leaving a legacy for the next generation.
And while we develop the potential for the industry, we'll be developing your potential too.
Salary : £40,000 – £46,000
For application details, please visit: www.ahdb.org.uk/careers
Closing date: 6th October 2019.
Interview date: w/c 21st October 2019.
Please note, to apply you must be a British citizen or be eligible to work in the UK without sponsorship.