Jobs
Environment & Buildings Knowledge Transfer Officer – Technical (Pork lead)
Full Time
Posted 1 week ago
Mar 28, 2018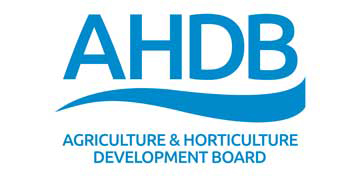 Website AHDB
Environment & Buildings Knowledge Transfer Officer – Technical (Pork lead)
£25,071 – £30,000 plus company car
Full-time | Permanent
LOCATION: Based at our offices at either Stoneleigh (Warwickshire), York or Huntingdon
Company Information
The Agriculture and Horticulture Development Board (AHDB) is a statutory levy board, funded by farmers, growers and others in the supply chain and managed as an independent organisation (independent of both commercial industry and of Government). Our purpose is to inspire our farmers, growers and industry to succeed in a rapidly changing world.
Our vision is for a world-class food and farming industry inspired by, and competing with the best.
Our philosophy is that levy payers are at the heart of what we do.
Team/department purpose
The recently established Environment and Buildings (E&B) team sits within our Technical function and seeks to improve levy payers' productivity environmental performance through development and Knowledge Exchange projects. Our remit and scope is broad, but seeks in an integrated way to improve the technical and environmental performance of agriculture, including livestock buildings through the application of science and technology, driving sustainability and delivering regulatory compliance. The Team is forward-looking, identifying new solutions and technologies and taking them to the industry. This position has arisen due to internal promotion within the Team.
Role responsibilities
A key member of the E&B Team, the role involves contribution to the development, management and then communication of projects and activity primarily around pigs and housed livestock production. This includes a mix of project management both in the office and field, including providing technical input, the setting up and monitoring of trials, primarily on our developing network of Strategic Farms, delivering work to time and budget. It is expected that results and information gathered, as well as from other sources, is developed into materials and messages for communication and dissemination. There is an element of direct delivery to farmers and other groups: for example, stakeholders, regulators and technical membership bodies.
Person specification
You will hold a formal qualification, preferably to degree level, in an agricultural or engineering discipline and have interest in technology, environment and buildings. You will ideally have experience in managing projects, including collection and handling of data and results, and be a strong communicator capable of developing KE material and interacting with colleagues, levy payers and stakeholders.
For application details and a detailed JD/PS, please visit: www.ahdb.org.uk/vacancies
Closing date: 28th March 2018